Bai® Says Hello to Sydney Sweeney
Multi-Year Collaboration Supports Brand's Dedication to Flavorful, Daily Hydration
Hydration is key, just ask actress Sydney Sweeney.
Bai, antioxidant-infused beverages with exotic flavors and no artificial sweeteners, has teamed up with Hollywood's newest "It Girl," Sydney Sweeney, to make her the exclusive brand ambassador for its new "Bai®. It's WonderWater®." campaign.
Aside from starring in award-winning TV shows and producing multiple new movies, Sweeney has made a personal pledge to prioritize her daily hydration. With a little help from Bai, she's able to find hydration that, well, wows.
"I love drinking water but there are times I want a little extra and Bai provides that extra 'wow' factor," says Sweeney. "There are so many fun flavors and it's infused with antioxidants— my daily hydration routine hasn't been the same since I've started drinking Bai."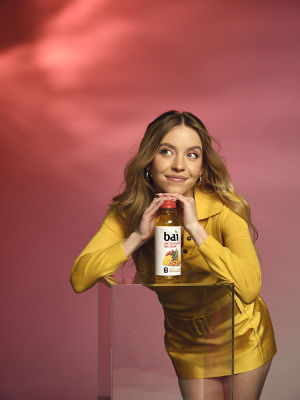 Through extensive consumer research and formulation development, Bai continues to develop fresh flavors—including the new Pilavo Pineapple Mango—to keep up with consumers' needs and wellness trends. With only 10 calories, 1g of sugar and no artificial sweeteners in each bottle, Bai wows at first sip. And every sip after.