Dr Pepper Tuition Giveaway Program: a Game Changer for Students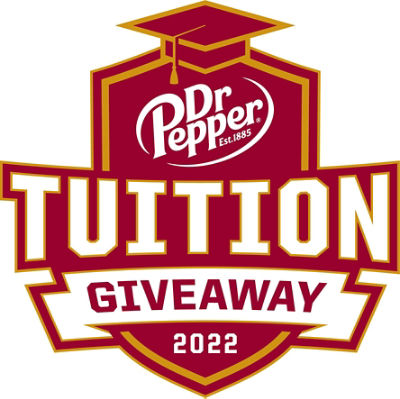 Dr Pepper and college football go hand-in-hand and the Dr Pepper Tuition Giveaway program is a tradition that represents our ongoing dedication to supporting students' educational goals.
Since 2008, the Dr Pepper Tuition Giveaway program has provided more than $13 million in tuition to deserving students across the country.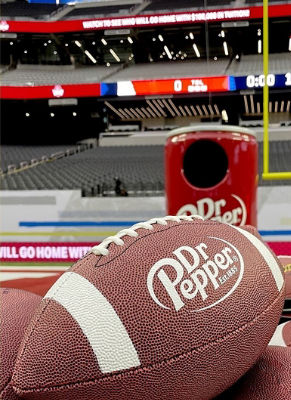 For the second year, students entered the 2022 Dr Pepper Tuition Giveaway via TikTok using the #DrPepperTuitionContest hashtag and posting videos that showcased why they deserve tuition support. View our finalists' entry videos here to see how they'll put their Tuition winnings to use.
In December, finalists took to the field during the NCAA conference championship games where they each participated in the popular competition to throw as many footballs as possible into an oversized Dr Pepper can in 30 seconds. The winning contestant at each of the five games received $100,000 toward tuition and the runner-up received $20,000.
In an unprecedented double tiebreaker during the Dr Pepper Tuition Toss at the 2022 SEC Conference Championship, a first since the start of the Dr Pepper Tuition Giveaway program, Dr Pepper surprised fans and contestants by awarding both contestants $100,000 in tuition.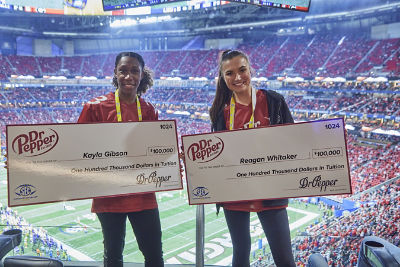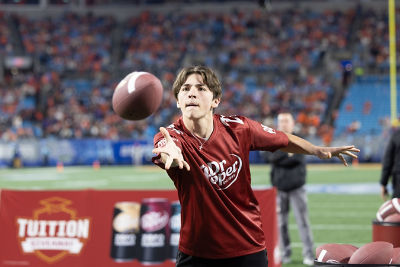 The Dr Pepper Tuition Giveaway program continues to innovate each year, offering new and exciting opportunities for students to compete for college tuition. In 2022, Dr Pepper added the "Hail Mary for $23K Contest," a separate initiative for students and aspiring entrepreneurs to pitch innovative goals, inventions, or business ideas to a high-profile panel of judges for a chance to win $23K in tuition dollars plus an additional $23K in start-up funding.
In response to another successful year for the Dr Pepper Tuition Giveaway program, Senior Vice President of Brand Marketing John Alvarado stated, "Congratulations to all students who participated in this year's Dr Pepper Tuition Giveaway program! It is so energizing to hear your stories and ambitions, and an honor to give tuition to support students achieving their dreams." He continues, "We're proud of this year's winners, whose dedication to their education and career ambitions is truly inspiring. We look forward to seeing what they do next."